OWASP Tunisia
The Open Web Application Security Project (OWASP) is a nonprofit foundation that works to improve the security of software. All of our projects ,tools, documents, forums, and chapters are free and open to anyone interested in improving application security.
The chapter Leader is Nihel Ben Youssef. Follow chapter news on Facebook , Linkedin
Meeting Sponsors
The following is the list of organisations who have generously provided us with space for OWASP Tunisia chapter meetings. Thank you for your contribution.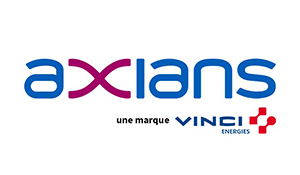 Partners
The following is the list of organisations/Foundations who have generously help us to communicate about OWASP projects and OWASP Tunisia chapter activities. Thank you for your contribution.
News!!!!!
Thanks IEEE Tunisia Section !! to be among our valued partners.
and Thanks again to:
for helping us to further develop national software security awarness and extend our OWASP Tunisia community!
Speaking at OWASP Tunisia Chapter Events
If you would like to present a talk on Application Security at future OWASP Tunisia Chapter events - please review and agree with the OWASP Speaker Agreement and send the proposed talk title, abstract and speaker bio to the Chapter Leader via e-mail: nihel.benyoussef (at) owasp.org Please mention in email's subject : Tunisia Speaker request-your name
Event/meeting TICKETS!
All events/meetings are free to attend for both members and non-members of OWASP and are open to anyone interested in application security and cyber security. Please note that for our future events, you MUST REGISTER to book your place and get a ticket to be admitted to the event - your name will be checked against the guest list. Please note that generally the space are limited, so please only book tickets if you are able to attend!
Current Actions
National Survey about Software Security Awarness
Afin de mieux cibler ses actions futures (cours/moyens/long termes) , OWASP Tunisia chapter mène une compagne de sondage à l'échelle nationale sur la sensibilisation à la sécurité des logiciels (Software Security ).
Merci de remplir ce Formulaire (2 min à remplir) est destiné aux:
Professionnels/Développeurs/Experts(Etablissement privée/publique) qui travaillent dans le domaine du Software
Universitaires enseignant les cours de développement(Coding et génie logiciel…)
Etudiants/nouveau diplômés ayant un cursus en Software
Cette compagne s'aligne avec les actions ciblées par la stratégie nationale de Cybersécurité annoncée officiellement le 9 décembre 2019. Nous comptons sur votre participation et sur la diffusion à votre échelle!
Upcoming Meeting
Register on our first onlive event
Cet événement est le premier Workshop en ligne présenté par OWASP Tunisia Chapter et organisé en deux parties
Première Partie
L'organisme international à but non lucratif OWASP(Open Web Application Security Project) et OWASP Tunisia chapter seront présentés par Nihel Ben Youssef, OWASP Tunisia Chapter Leader
Suivez nous sur
Deuxième Partie
OWASP Juice Shop – est une application web de boutique en ligne délibérément vulnérable ( Node.js, Express et AngularJS) et qui intègre l'ensemble du top 10 des vulnérabilités de l'OWASP et bien plus encore.
Le TOP 10 de vulnérabilités WEB et une démo introductive de pentest(Pwning) sur la plateforme OWASP Juice Shop seront présentés par Wajih Hajji, membre OWASP et ingénieur Cybersécurité
Next Action
Participation of OWASP Tunisia Chapter to the National Security Day SecuriDay April 2020 with SecuriNets Foundation.
---
Example
Put whatever you like here: news, screenshots, features, supporters, or remove this file and don't use tabs at all.
---
Past Events
2020-01-16. Participation at 3rd edition of TT Security Day "Cybersécurité et Confiance numérique , clés de la transformation digitale". Table ronde sur les challenges en sécurité des nouvelles tendances technologiques. Présentation des projets et publications OWASP autour de "Security and privacy by design"
|
|
2019-11-16. Local OWASP Tunisia Chapter Meeting.Cercle des bureaux. Centre Urbain Nord. Tunis. Thanks for Axians Cybersecurity for Hosting the event
2019-04-14 Participation of OWASP Tunisia Chapter, SecuriDay2K19 Event : National Security Day. Privacy and Personal Data Protection. With SecuriNets Foundation . INSAT.Tunis.
2019-02-23 : Participation of OWASP Tunisia Chapter, "The art of DevSecOps" Event with SecuriNets Foundation: Presentation of OWASP DevSecOps [email protected] SecurinetsISI Acropolium de Carthage. Tunis. Speaker: Raouf Mnif DevOps Engineer, Futura Digital
2018-06-29 : OWASP Tunisia Chapter, Workshop on OWASP IOT PROJECT and Demo : Exploiting Command injection Vulnerability in firmware using Firmware analysis Tool, Firmadyne, binwalk) and OWASP ZAP : Carthage Cyber Arena CCA 2018 @Arena Lac (Guest Lecture). Speaker: Nihel Ben Youssef. OWASP Tunisia Chapter leader.
2018-03-08 : Workshop on Big DATA Security and OWASP NoSQL injection Demo: Hackathon BigDATA @FSJEG (Guest Lecture). Speaker: Nihel Ben Youssef. OWASP Tunisia Chapter leader.
*2018-03-03: Presentation of OWASP Foundation and OWASP Tunisia Chapter: Ebanking CyberSecurity Event organized by SECURINETS_ISI @Pôle El Ghazela (Guest Lecture)
2017-04-06 : Workshop: Introduction to the OWASP Top 10 Mobile Security Risks @ISET RADESBy Abdessabour Arous, Past OWASP Tunisia Chapter
2017-03-08: Workshop: Introduction to the OWASP Top 10 IoT Security Risks @SECURINETS ISI
2017-02-19 : OWASP Tunisia Chapter, "Project Zero" Project Meetup
2017-02-16: OWASP Tunisia Chapter contributed to the Rounde Table: "Table Ronde sur la sécurité de l'information" @UIT - Université Internatioanle de Tunis
---